Duration

<1 Hour

Tools

Figma

Learners

35+

Video

--
30-Day Self-Coaching Course - BE YOUR OWN COACH! (FREE)
Unlock Your Full Potential with the 30-Day Self-Coaching Course!
Are you ready to take charge of your life, set ambitious goals, and achieve them like never before? Look no further! Join our transformative 30-Day Self-Coaching Course and embark on a journey of self-discovery, growth, and success.


What's in store for you?


Smash Your Goals: Learn the tried-and-true techniques to set clear, actionable goals and unlock the motivation to achieve them within just 30 days! No more procrastination or self-doubt holding you back.


Free Bonus Planners and Guides:
As a part of the course, gain exclusive access to a treasure trove of invaluable tools to supercharge your progress:


Daily Planner: Organize your day efficiently and make the most out of every moment.


Habit Checker: Identify habits that hinder your growth and replace them with positive, life-changing routines.


Annual Goal Planner: Map out your long-term aspirations and pave the way for a successful year ahead.


Weekly and Monthly Planner: Stay on top of your tasks, manage your time effectively, and maintain focus throughout the year.


90-Day Planner: Break down your goals into actionable steps, and witness remarkable progress in just three months!


Why choose our course?


Expert Guidance: Our experienced coaches will be there to support and guide you throughout the 30-day journey, ensuring you stay on track and achieve remarkable results.


Flexibility and Convenience: Learn at your own pace, from anywhere in the world, as our course is entirely online. Fit it seamlessly into your busy schedule!


Don't miss out on this life-changing opportunity! This course is entirely free, empowering you to take charge of your future without any financial constraints. Invest in yourself and unlock the potential that lies within.


Ready to embrace a more focused, productive, and successful you?

Enrol now for our 30-Day Self-Coaching Course and embark on a journey of personal transformation that will last a lifetime. Your future self will thank you!


Spaces are limited, so secure your spot today and set yourself up for a brighter tomorrow. Let's embark on this empowering journey together!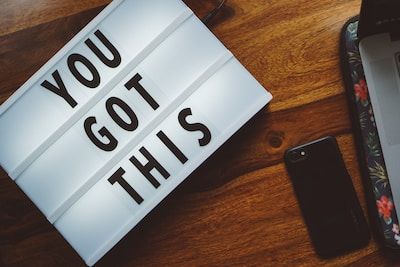 Created with